At Paradux Media Group, we are a full-service advertising and marketing agency based in Southern Oregon. Our team is dedicated to helping businesses of all sizes achieve their marketing goals through a range of services that span from traditional advertising and branding to digital marketing and website design.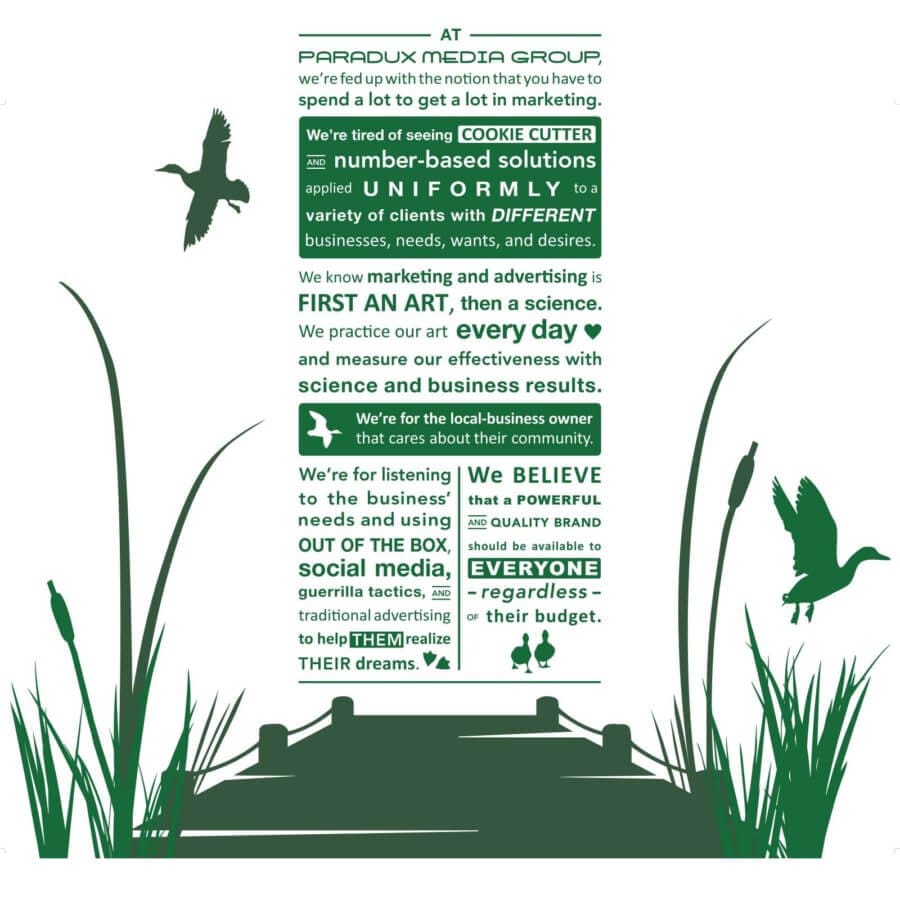 The Paradux Media Group advertising agency was founded in 2008 by Mike Frey and Tisha Oehmen. Since our inception, we have been committed to providing exceptional service to our clients, working closely with them to understand their needs and develop custom solutions that align with their business objectives.
We offer a diverse range of services to cater to the unique needs of each client. Our traditional marketing solutions include print advertising, billboards, and direct mail, while our digital marketing services encompass search engine optimization (SEO), pay-per-click (PPC) advertising, and social media marketing. Our website design services are comprehensive, covering everything from website development and design to hosting and maintenance.
One of our key strengths is our ability to deliver customized solutions. We take a strategic approach to every project, beginning with a thorough analysis of the client's business and industry, target audience, and competition. Based on this analysis, we develop a custom marketing plan that includes a mix of services and tactics designed to achieve the client's goals.
Our commitment to exceptional service is matched by our dedication to staying on the cutting edge of marketing trends and technology. We attend industry conferences and workshops regularly, and our team members hold certifications in a range of marketing specialties.
Overall, at Paradux Media Group, we strive to be a valuable resource for businesses seeking to elevate their marketing efforts. With a focus on customized solutions, exceptional service, and a commitment to staying on the forefront of marketing trends, we are well-equipped to help businesses achieve their goals and grow their brand.